A fall day at the Northern Lights Wolf Centre and the Columbia River Valley near Golden, British Columbia.
This was to be a short trip to enjoy the fall weather in the mountains before winter set in. We booked a "wolf walk" at the Northern Lights Wolf Centre for the morning and were free to explore by ourselves for the rest of the day after that. The wolf walk consisted of a guided hike with photo opportunities through the forest with two beautiful wolves from the centre.

Here comes our first wolf, the very pretty Dave.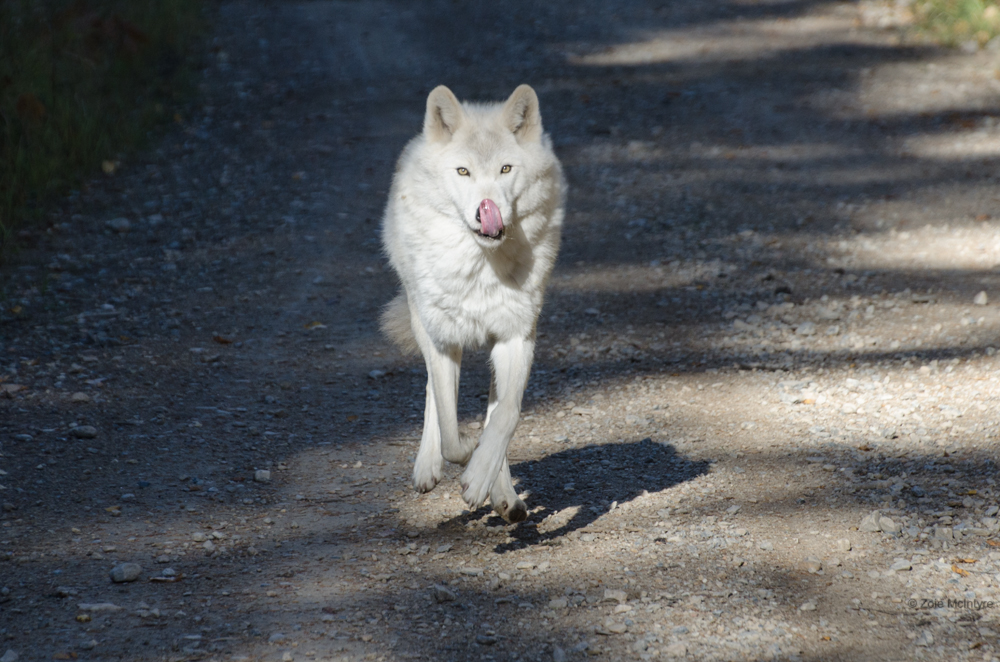 And this is Uno, quite a young wolf.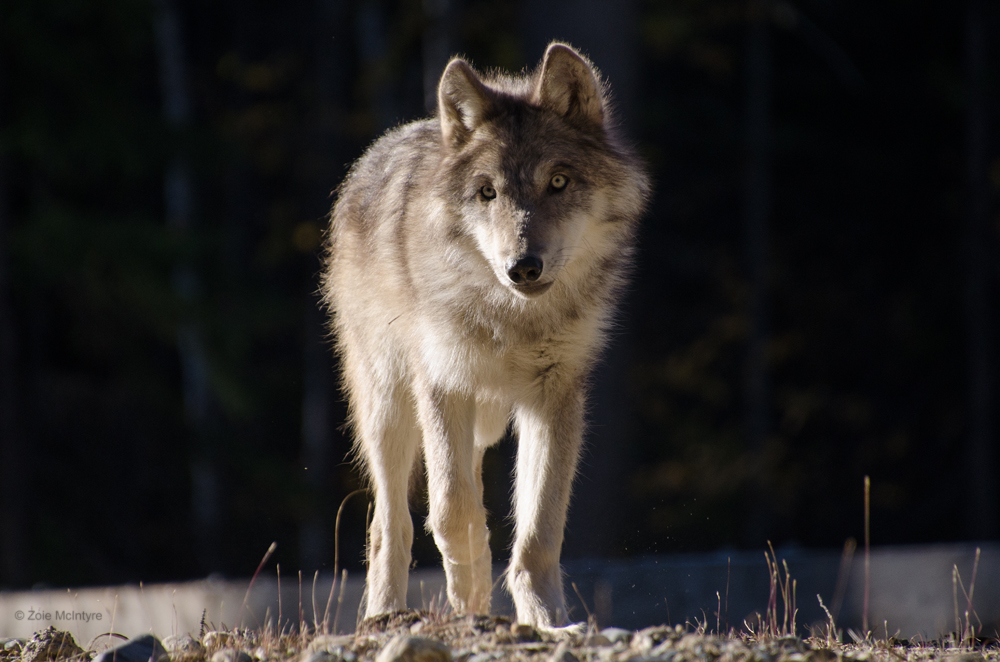 Dave is a five year old blonde wolf who is curious and mischievous. He is digging for something here.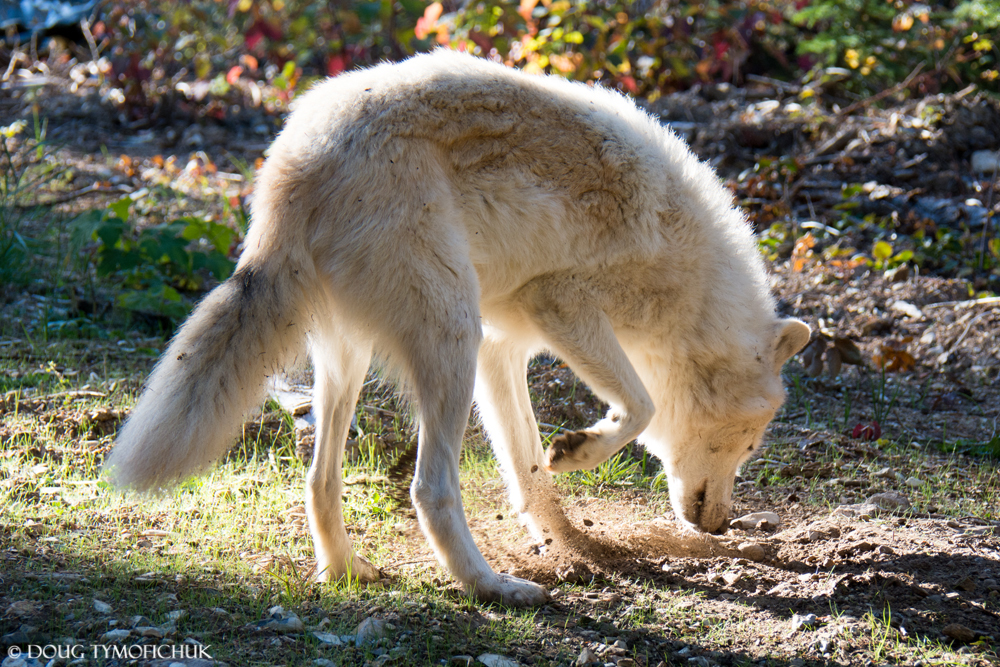 Uno is only six months old and is very playful but guarded.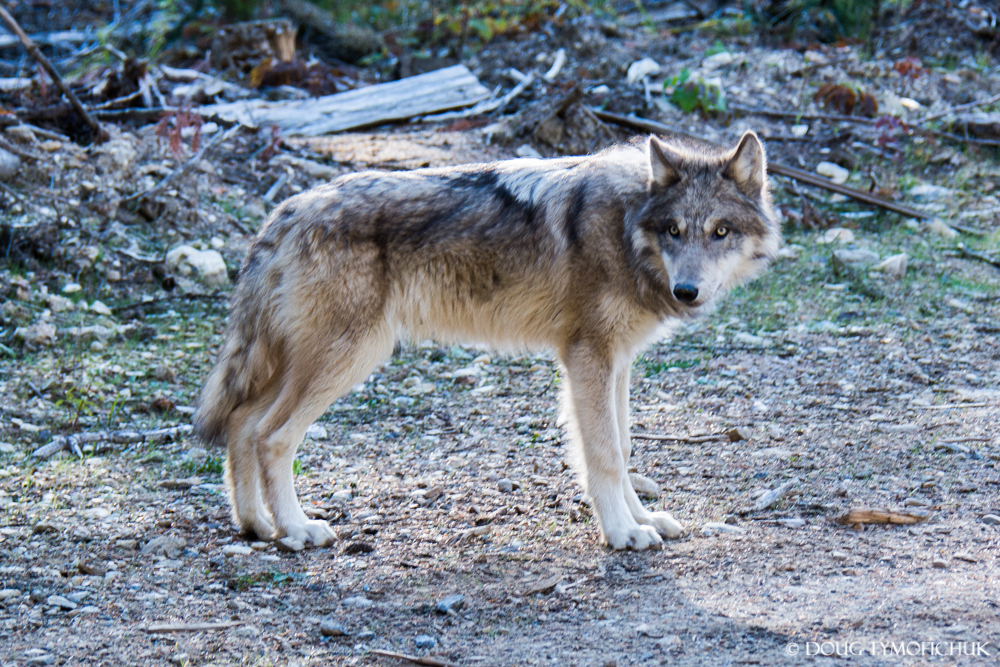 Both of these guys were very happy to be getting out into the wilderness to explore and have some fun!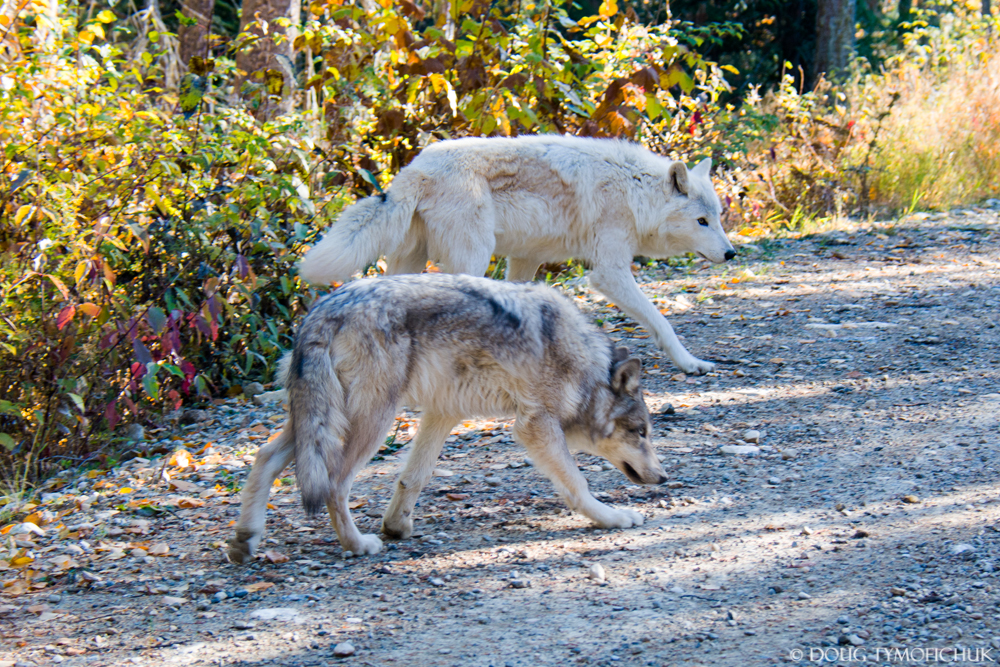 Dave is sure a powerful looking beast!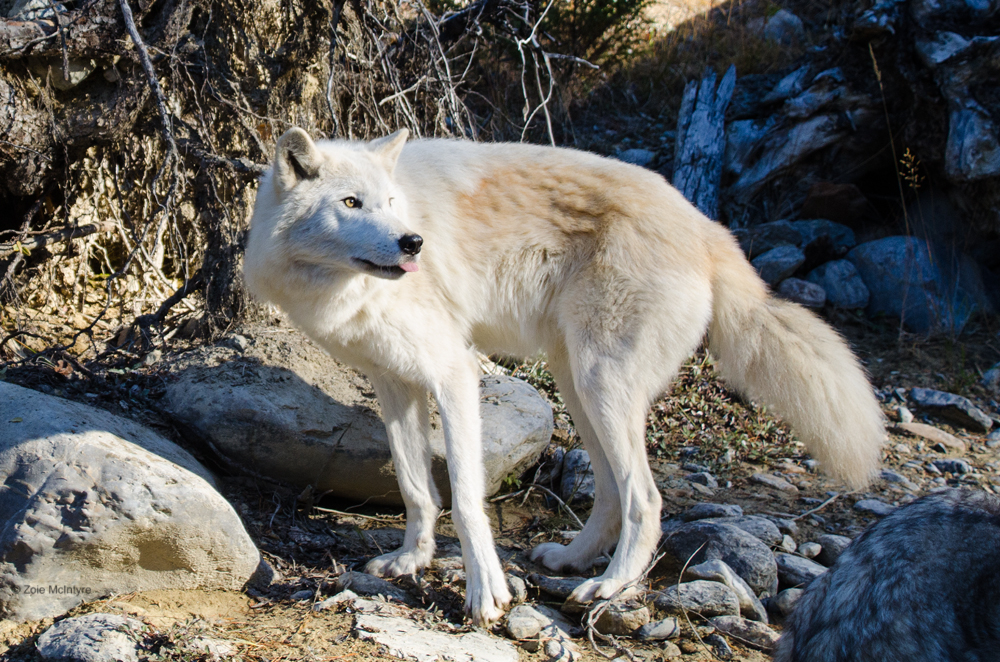 Uno is more sleek and stealthy.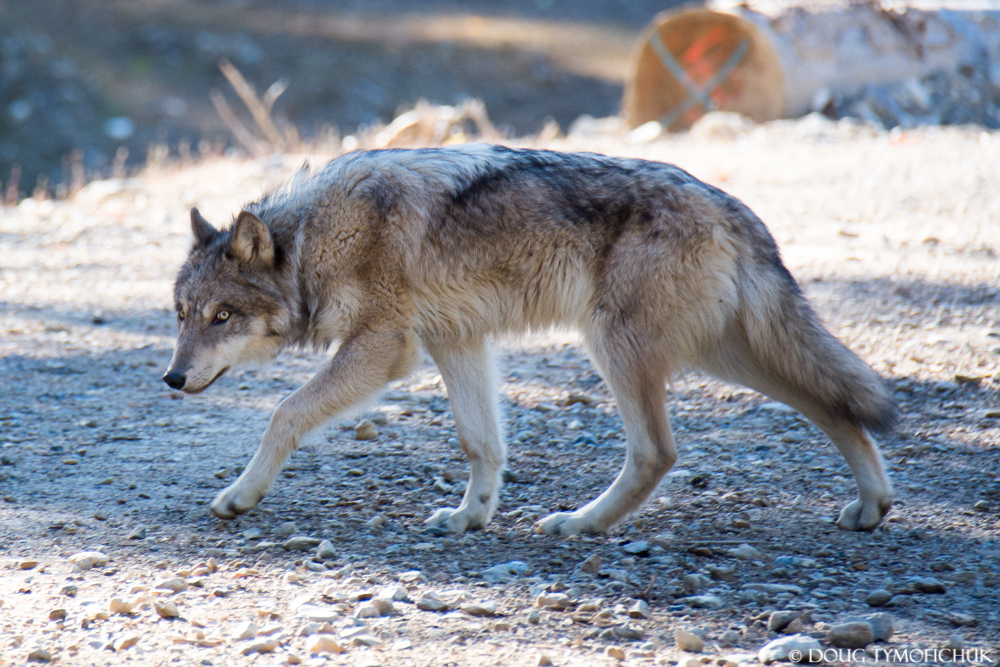 It was nice watching Dave pose!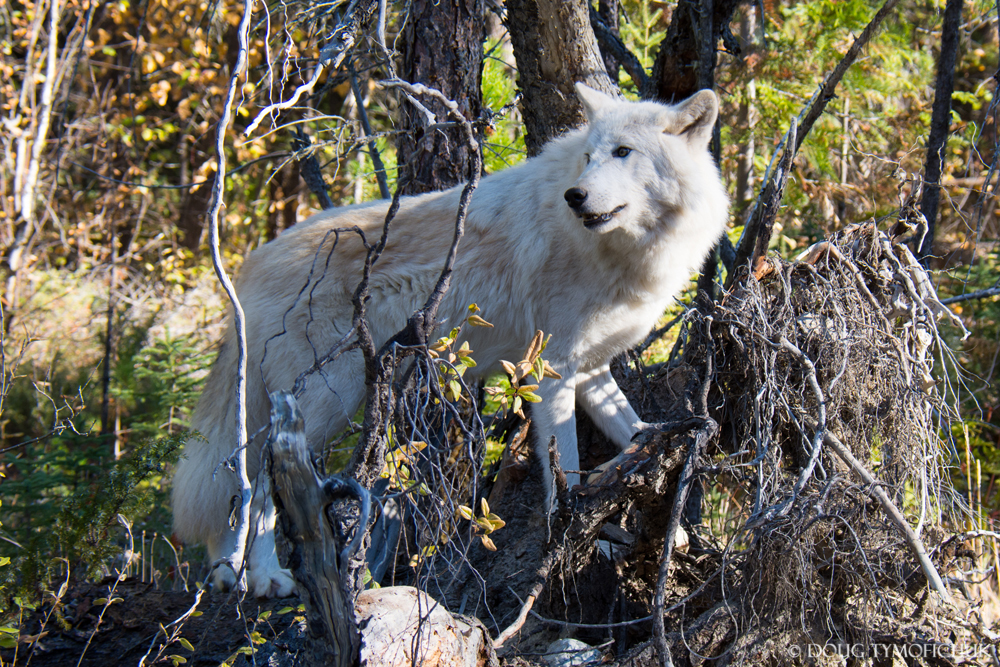 He looks so natural in the forest.
Here he is looking quite fierce, but if you look closely you can see he is actually trying to catch a treat!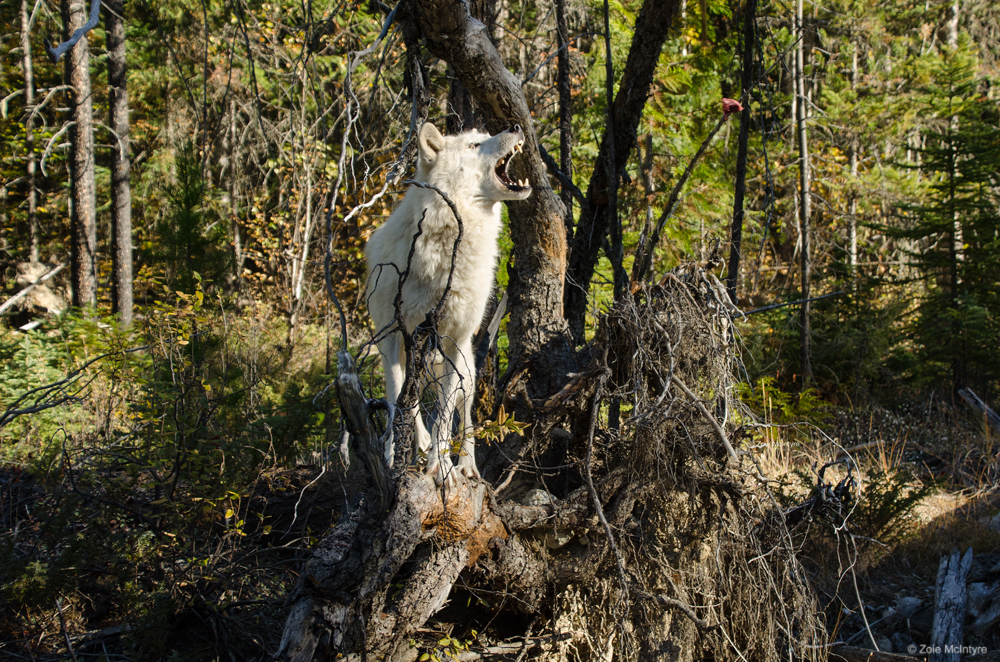 He might be big, but he's very friendly!!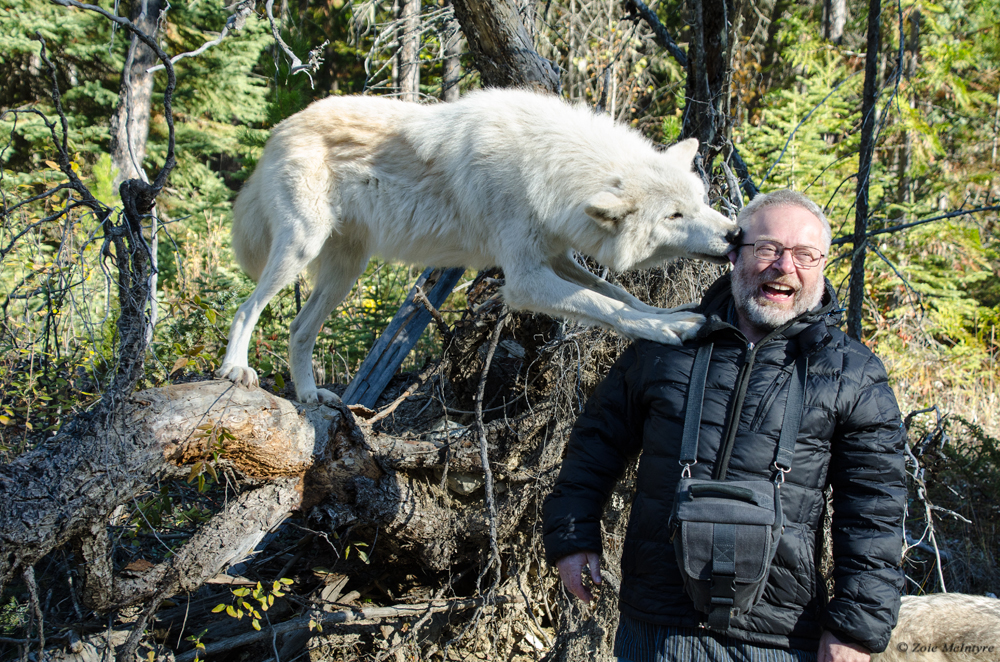 Another great pose!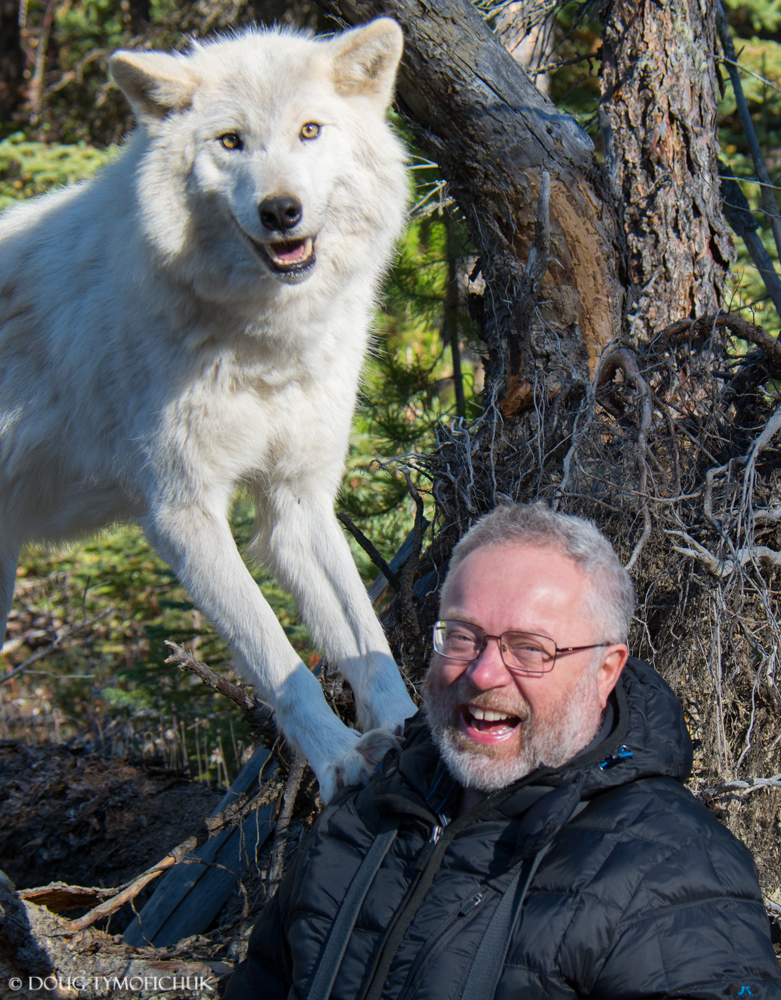 He's an animal, so of course he loves Zoie!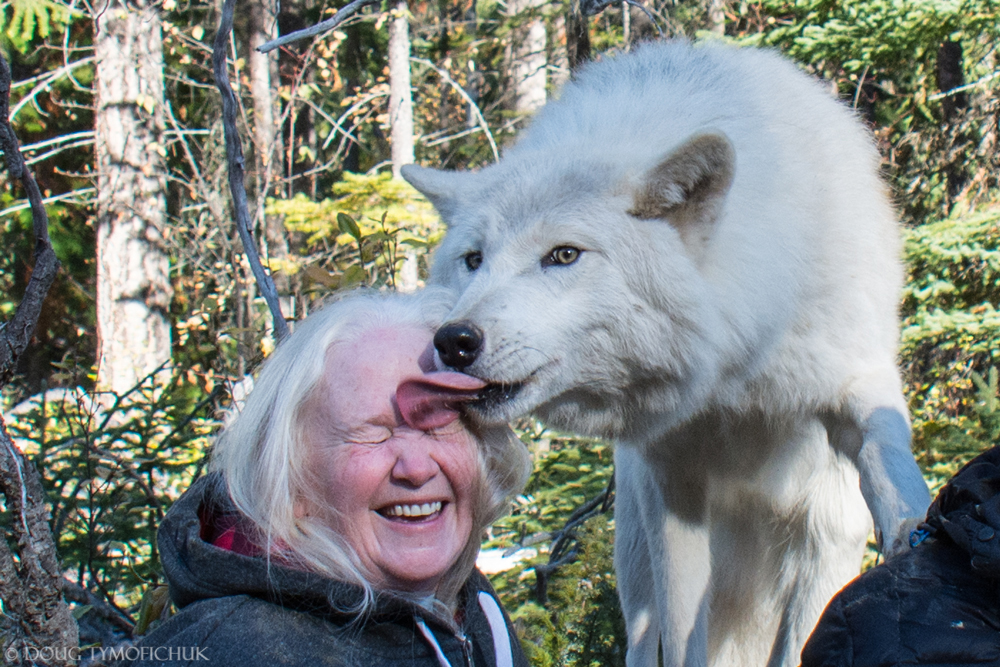 Uno would pose, but more cautiously.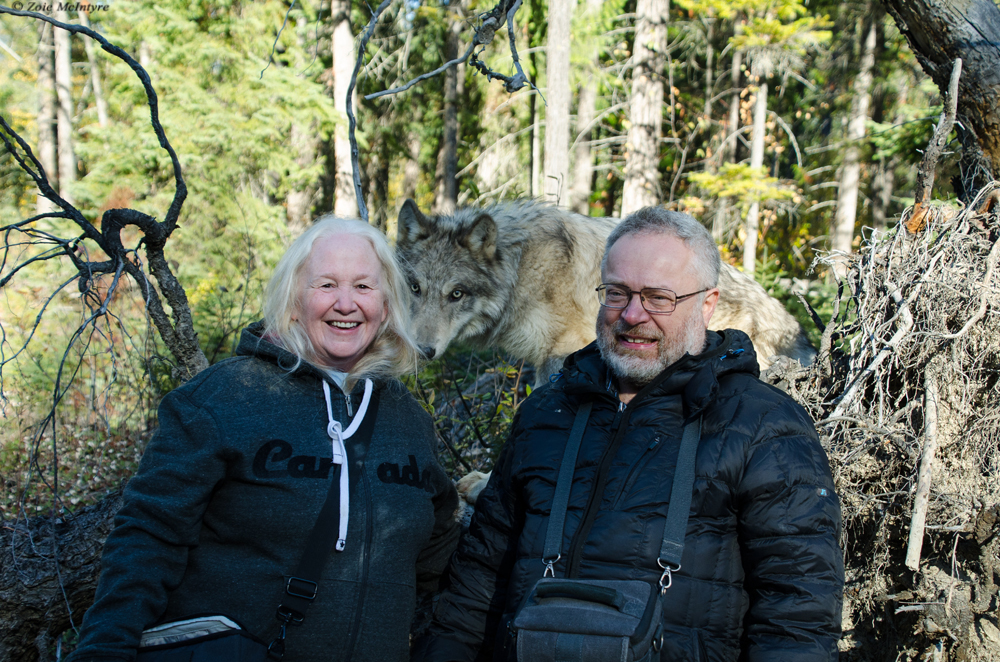 The fall colors made a great backdrop for photographing the wolves.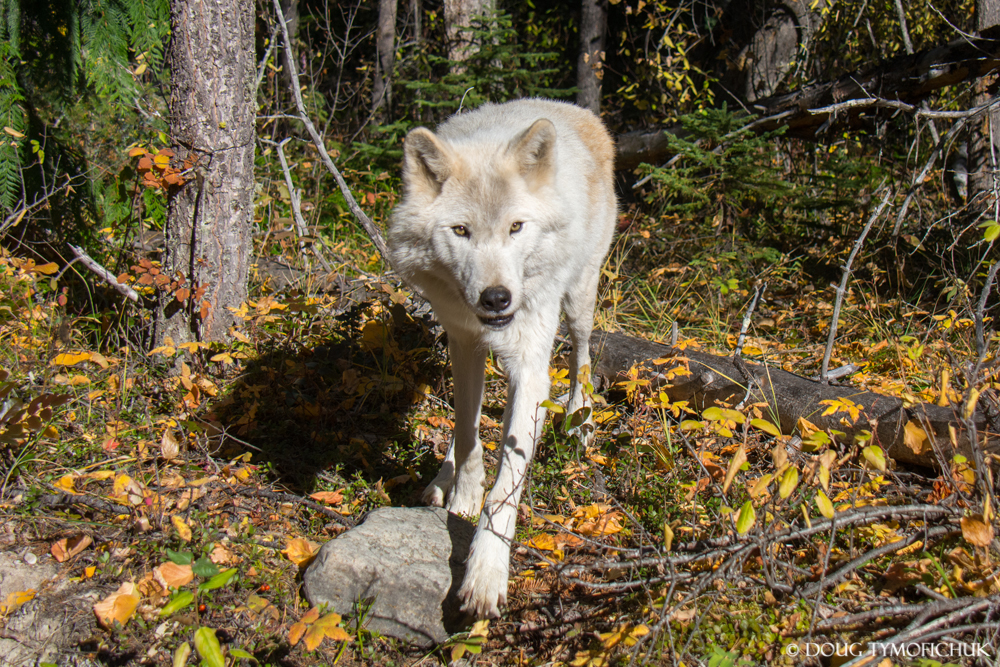 There is nothing like a run through the bush!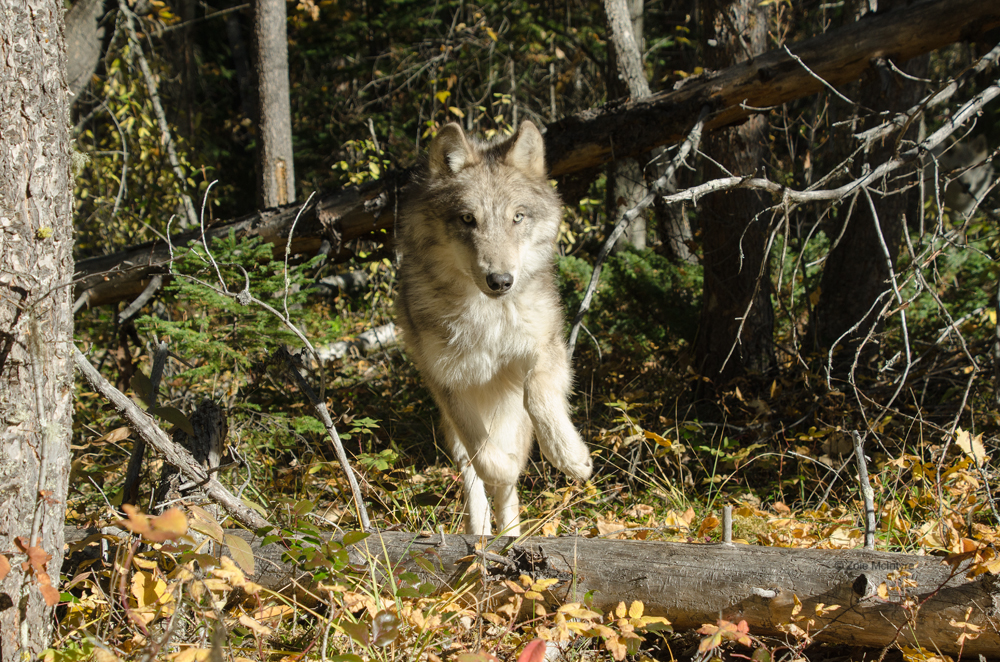 Wait for me!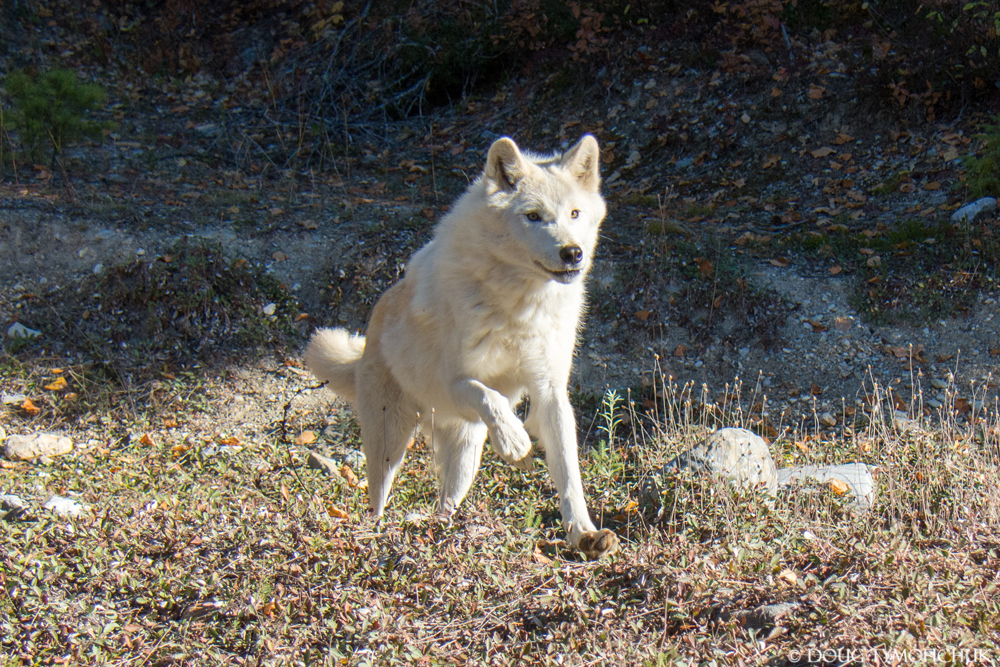 Oh boy that water is cold!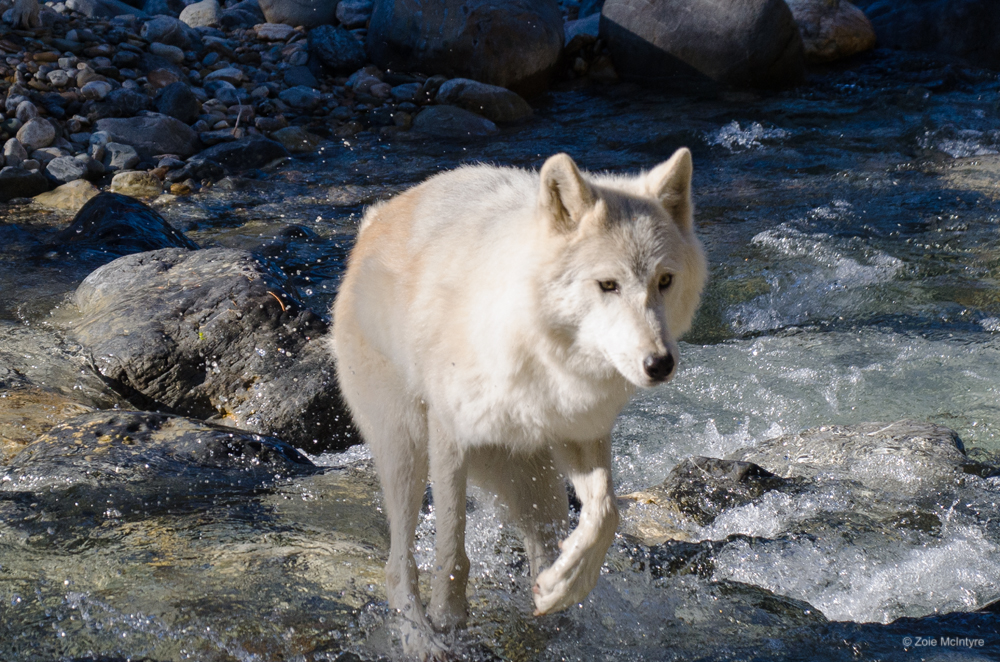 In and out quickly is the best way!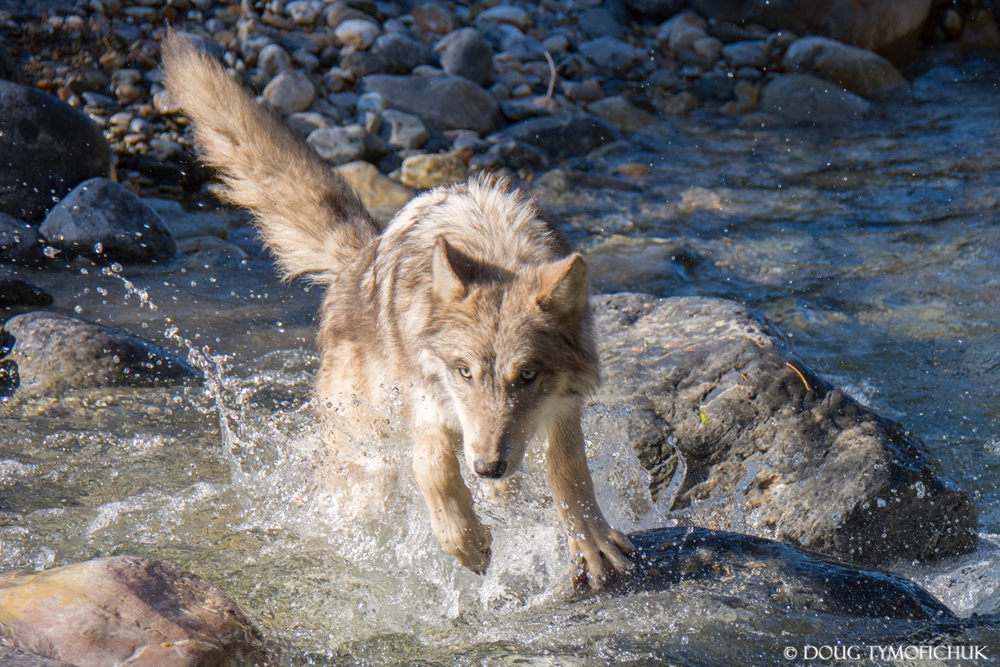 What a beautiful fall day, perfect for a walk in the wilderness!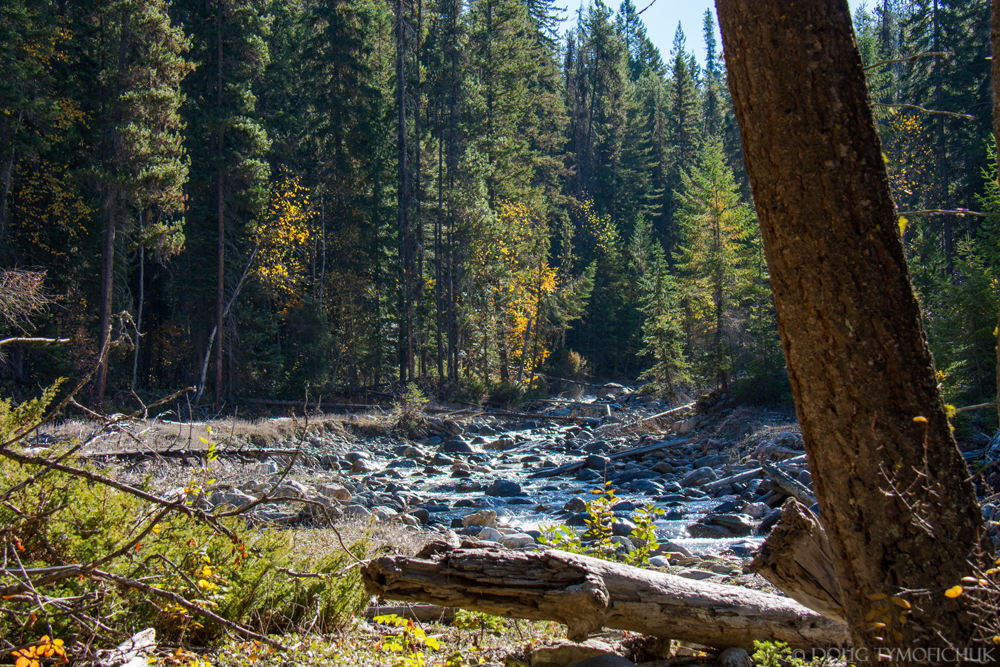 Here is Dave looking mean. I wouldn't want to meet someone like him if I was alone and unprotected out in the forest!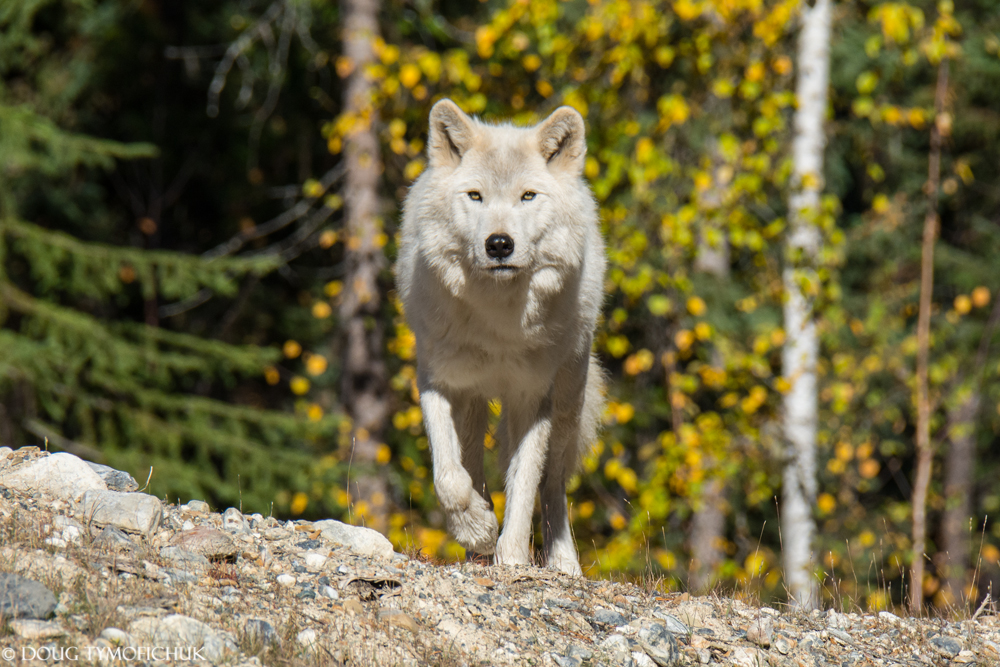 He's actually just annoyed with Uno for pestering him.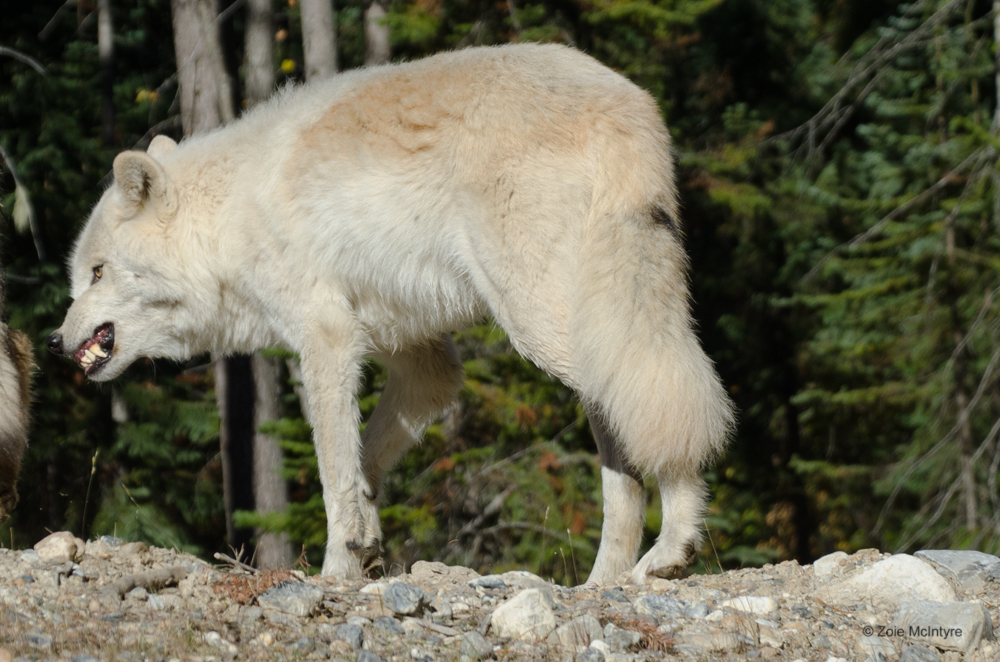 They did have fun exploring together.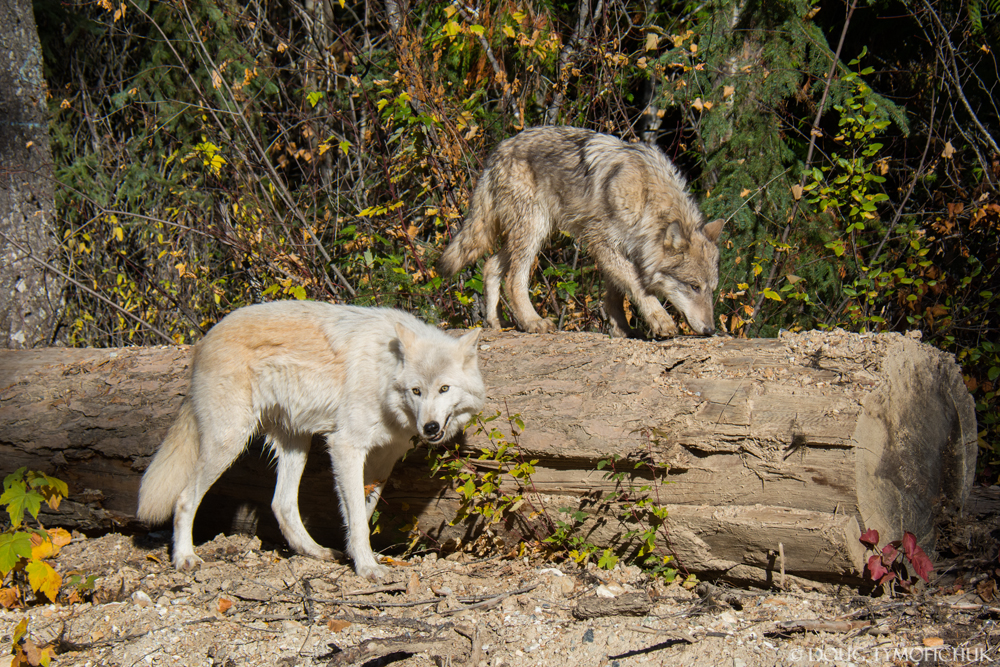 Best friends!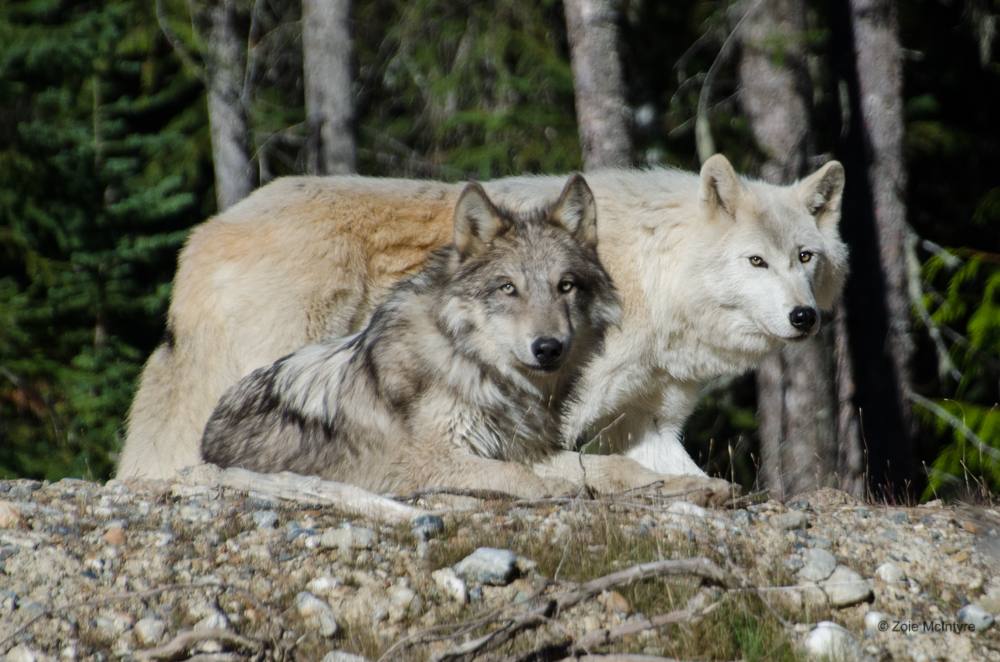 After our wolf walk we went for a stroll up the nearby Blaeberry River.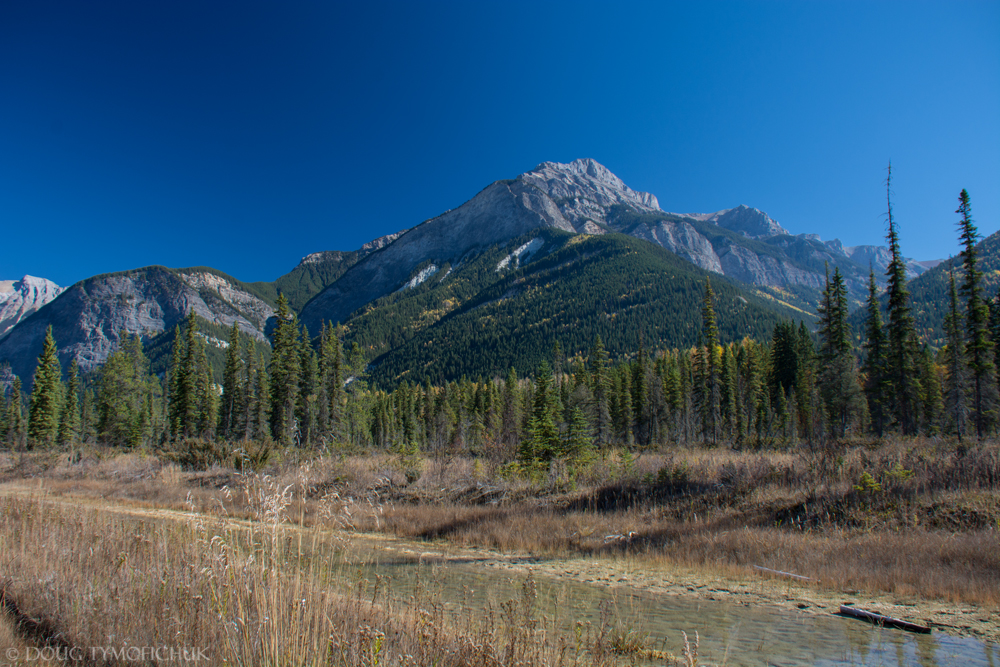 The low fall sun made some interesting light.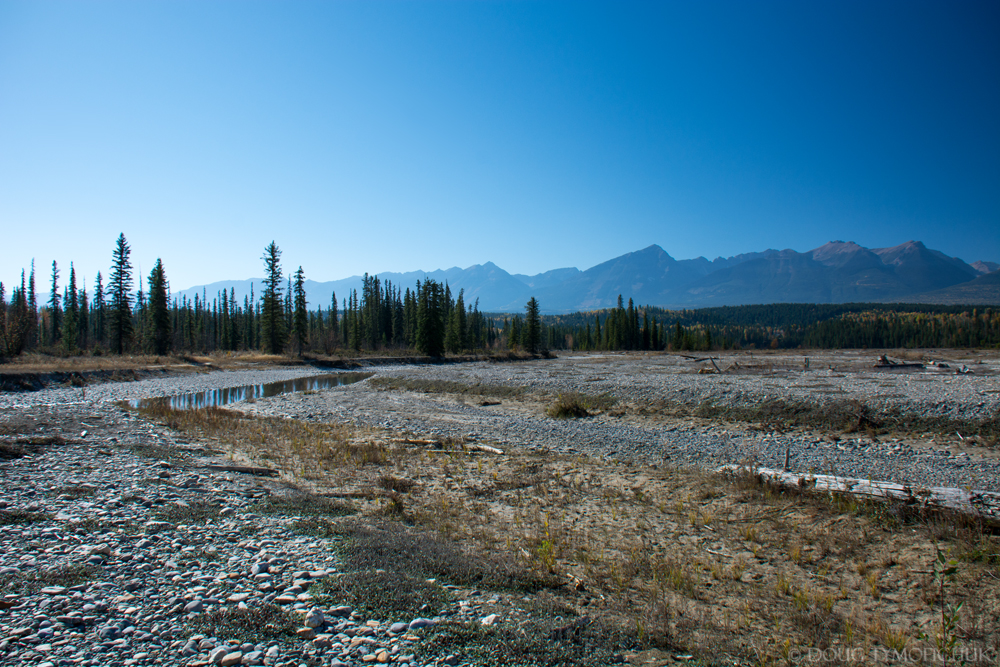 The beauty of nature!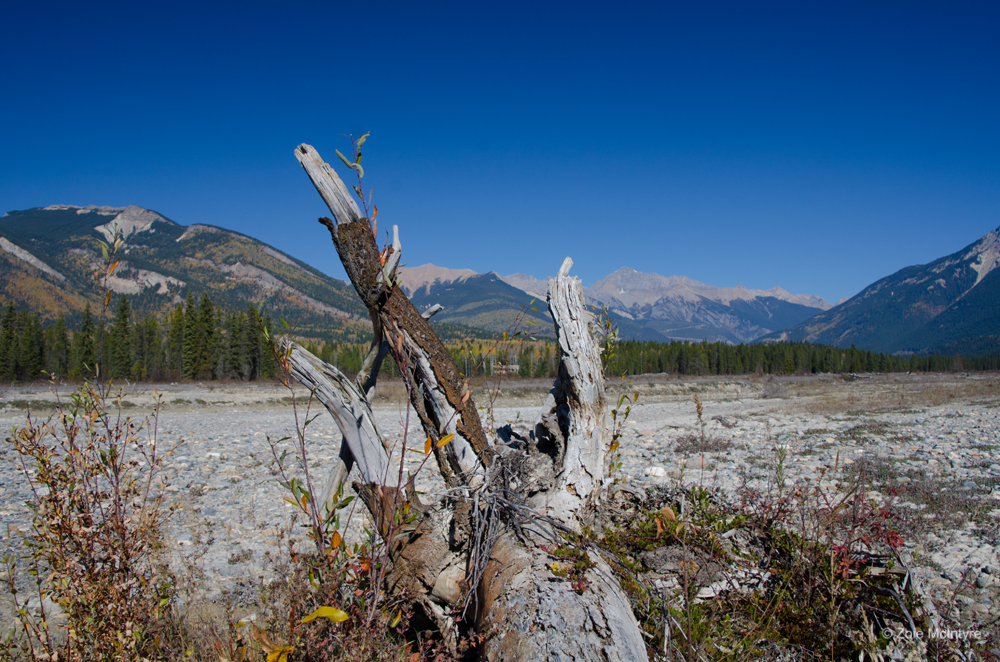 Such a nice day with not even one cloud in the sky.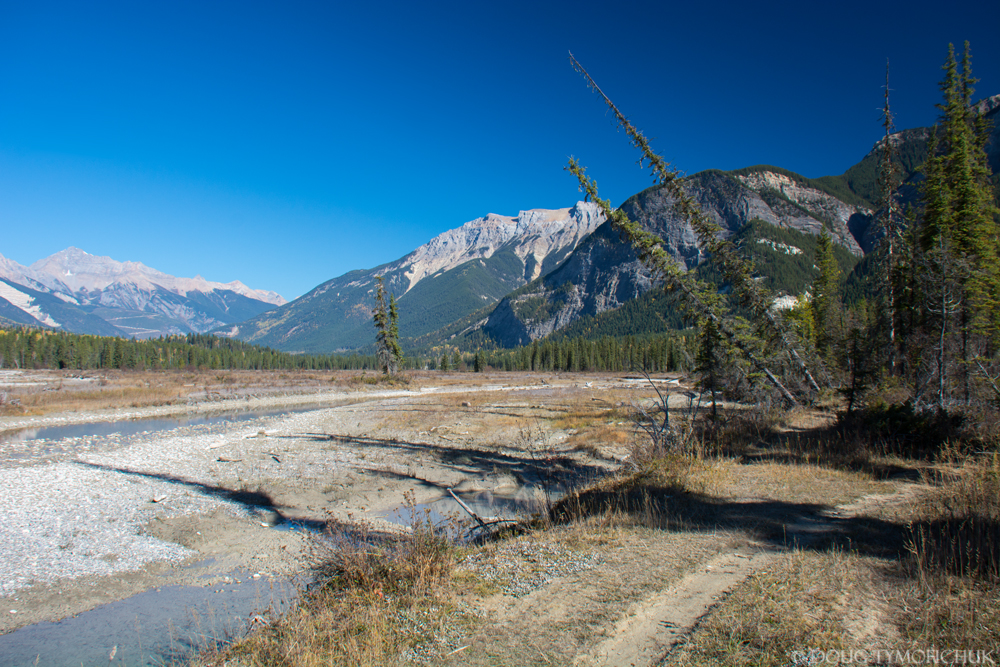 At this time of the year most of the river is dry.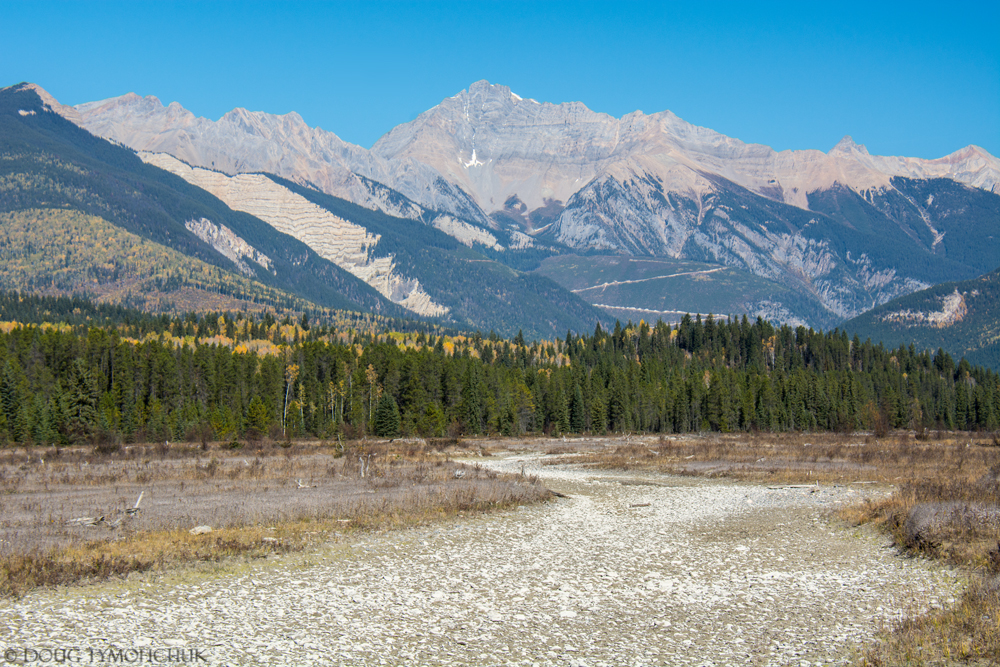 Next we went for a walk along the Kicking Horse River in the Town of Golden.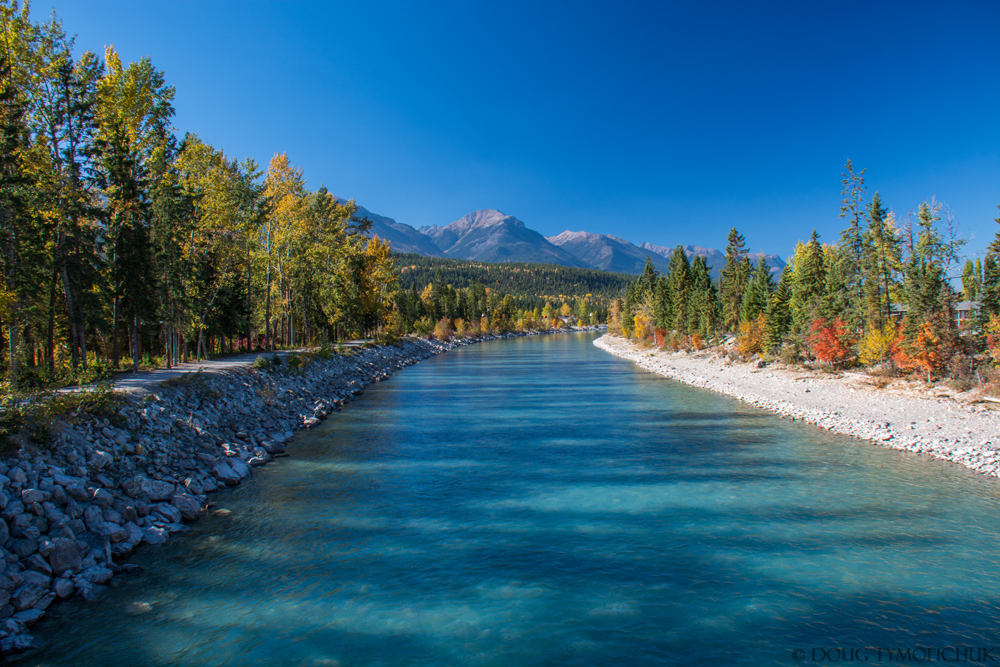 The fall colors were amazing!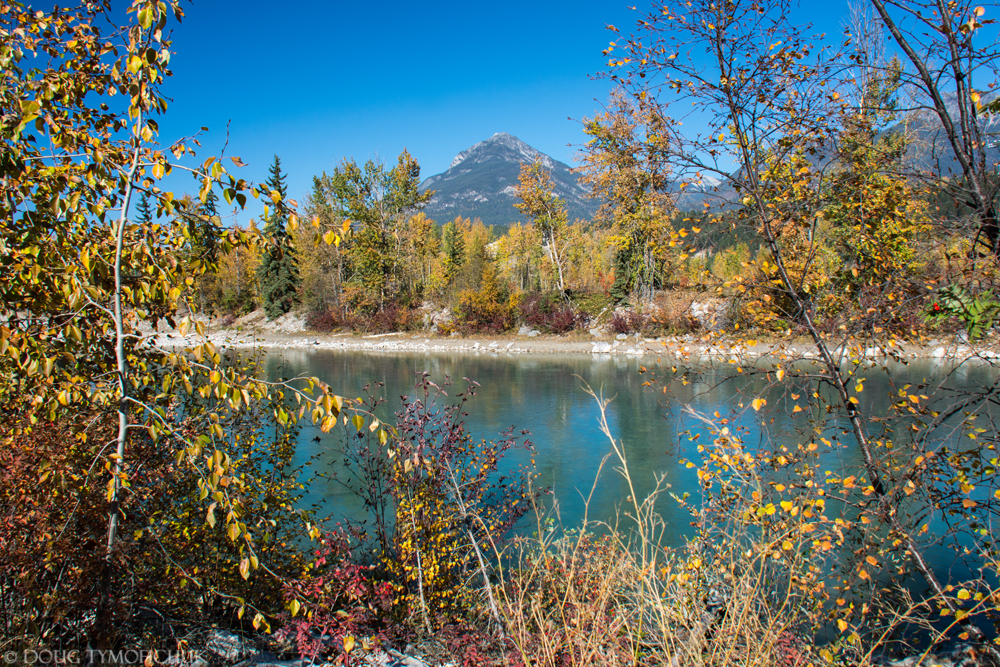 There was a wonderful path to stroll down.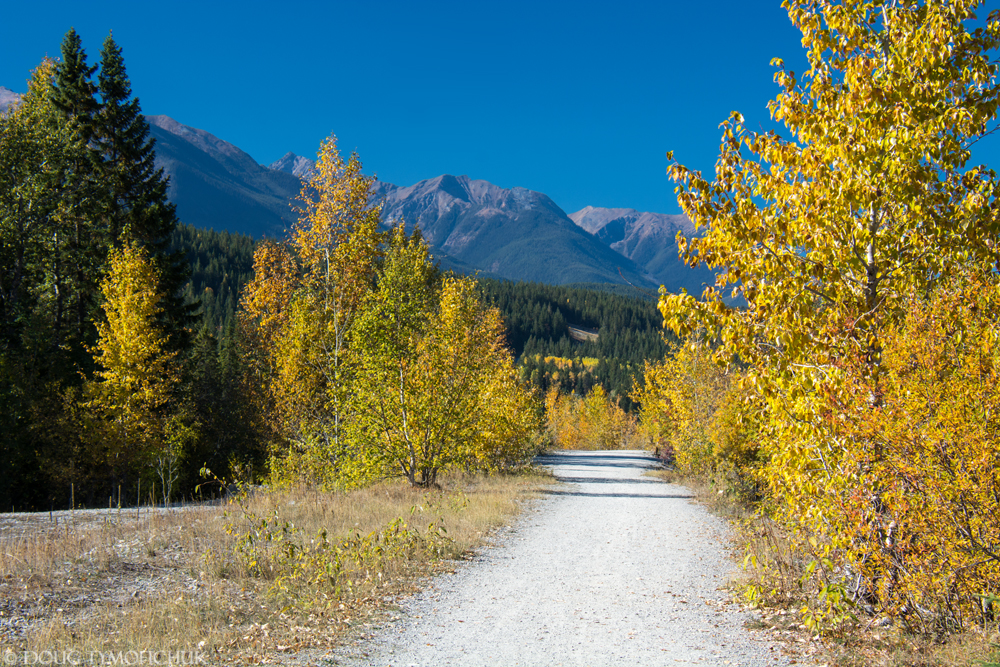 Stunning colors were everywhere!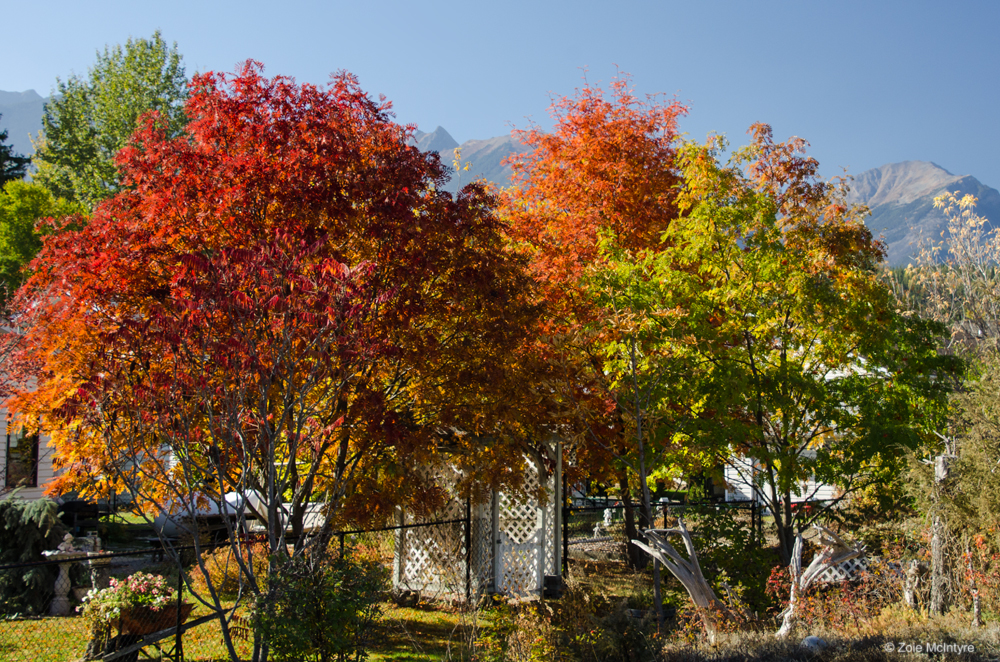 Beautiful mountain scenery.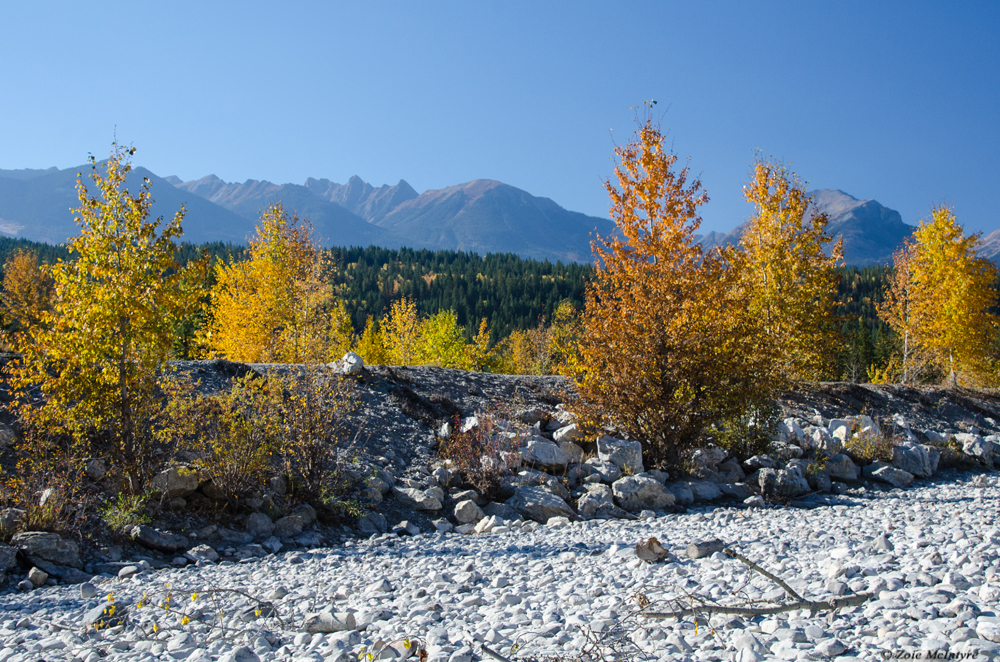 A perfect fall day!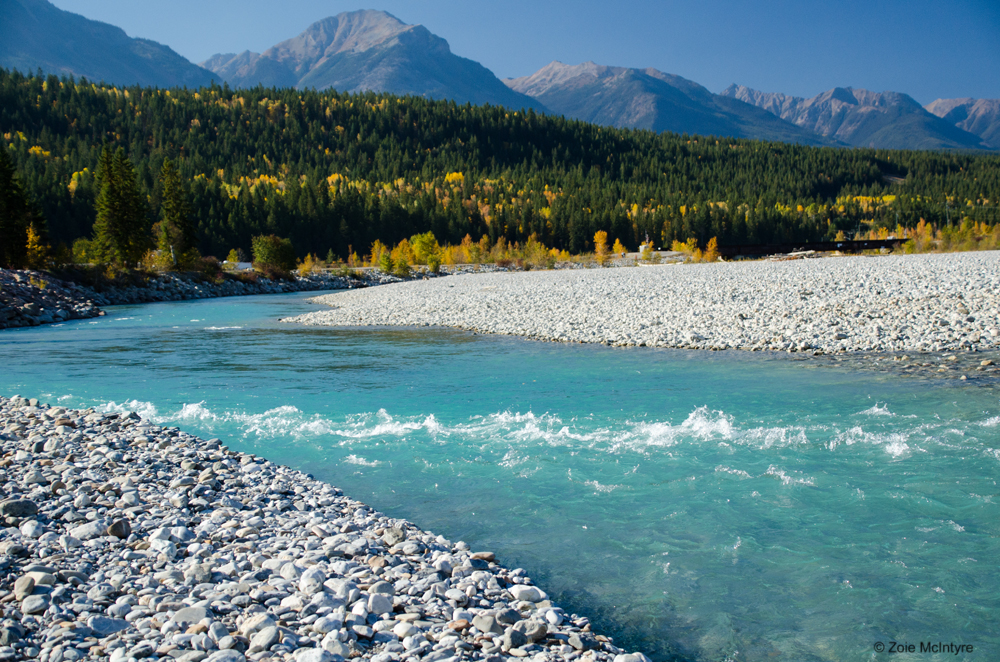 A truly beautiful end to a fantastic day in the mountains. The next day it rained and snowed and the beginnings of winter put an end to the warm and sunny fall days!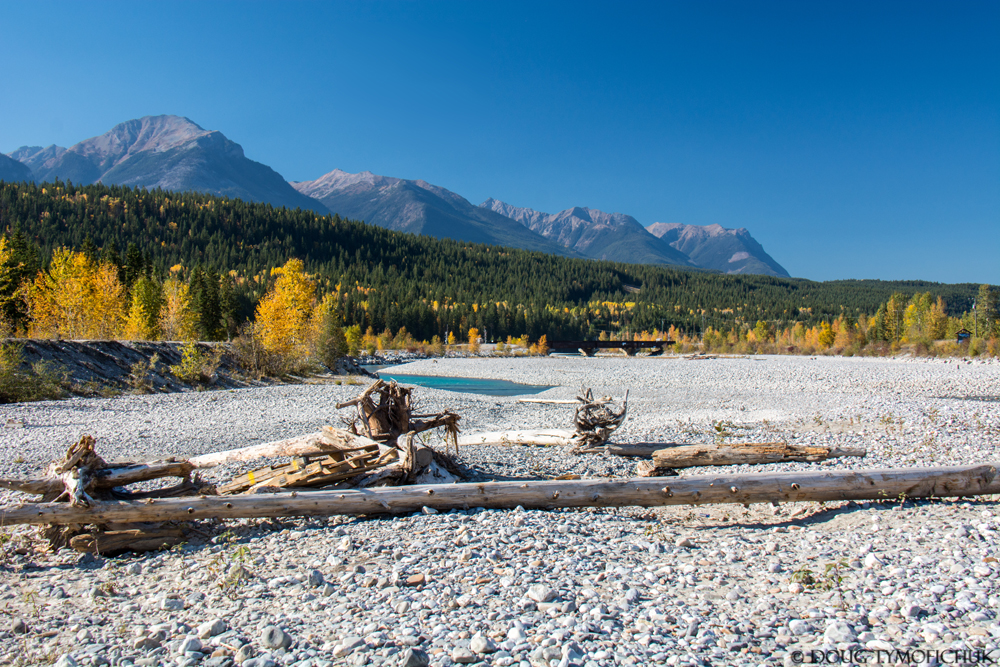 Thank you for joining us on our trip, see you on our next adventure!
---